Before I start feeling inexplicably guilty for not writing anything non-work related forever, let me start by saying hello. How've you been?
I hope that those of you who do ocassionally find themselves here haven't missed me too much – in fact I'm pretty sure that the majority of you follow me on Twitter and are subject to my word vomit on a daily basis. If you fall into either (or both) of those categories, then THANK YOU. As I've been gone for a while, I figured I'd start with a little catch up.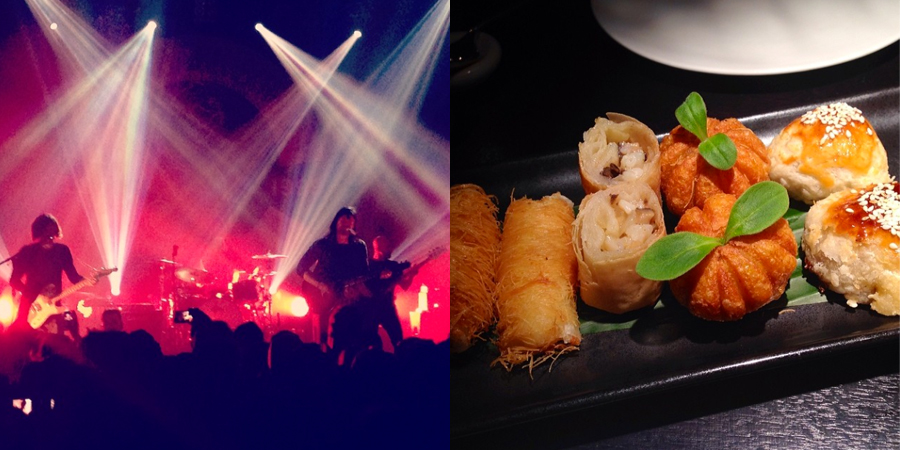 Back in February I spammed everyone who follows me on Instagram with photos from Hakkasan, where Charlie and I had our first 'Dim Sum Sunday' experience. We opted for the Signature menu – yes we would like the additional champagne and cocktails thank you – and sat back as 6 beautifully prepared courses were delivered to us. But February wasn't all opulence – I also went to see Taking Back Sunday at KOKO with friends and ended up in Burger King. So swings and roundabouts…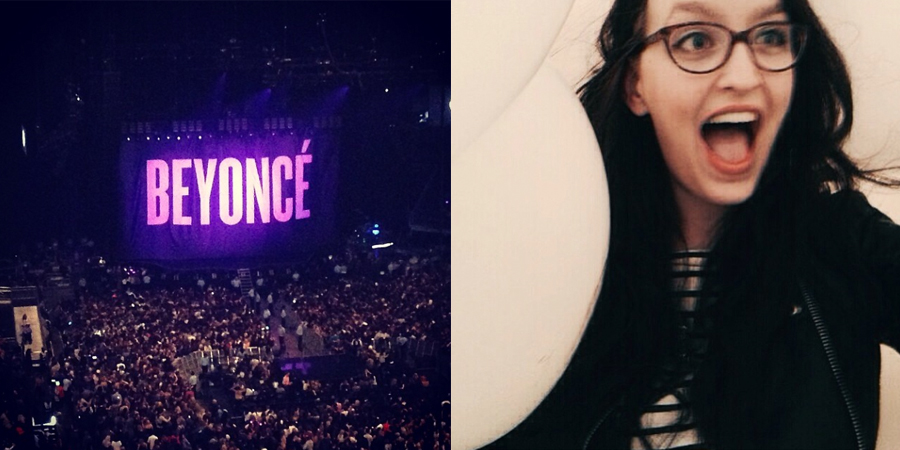 March was particularly busy as I went with Mum to see Beyoncé, and Charlie and I celebrated our anniversary early. We prefer going out and doing something together rather than buying gifts, so I took him to see Book of Mormon and he treated me to dinner at Soho's NOPI afterwards, which we both enjoyed, but felt lacked something in comparison to Ottolenghi's stand alone in Islington. We also spent time with one of my dearest friends Elizabeth at the Martin Creed exhibition, where we giggled and danced around in a room filled with balloons.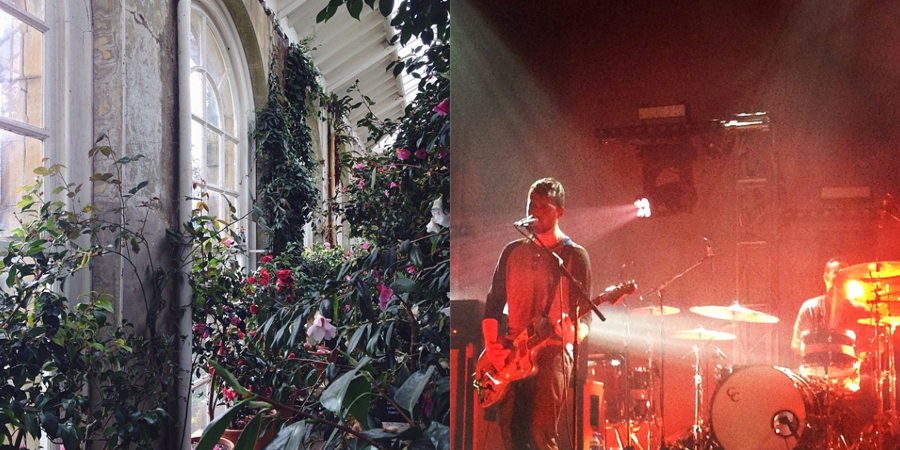 In April I went to Chatsworth House for the first time in years with my family. As spectacular as the house is, I could easily spend all day exploring the gardens. Back in London, I went to see one of my favourite bands Brand New at Troxy for the first time EVER. Don't ask me why or how, but I'd never gotten around to seeing them before and I wasn't about to miss them again. The gig was everything I had hoped for, although if you ever find yourself at Troxy you might want to drink a lot of water: it's a stunning venue but the air con was non existent and I saw at least 5 girls hit the deck before Brand New even took to the stage.
I also went to Leeds for the weekend to visit the girls I lived with at University and had such a great time. I've only been to Leeds on a handful of occasions but each time I fall more in love – does anyone else feel the same way? Like all great weekends away, it revolved around experiencing some of the best food and drink Leeds had to offer, including…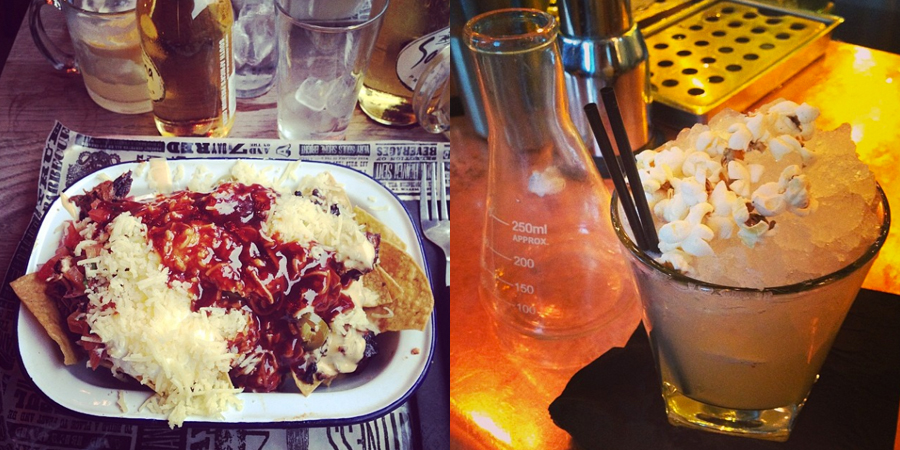 Red's True Barbecue
As tempted as I was to try their infamous donut burger (yes, you read that correctly) I opted for a giant helping of the best pulled meat nachos I've ever had. If you like your meat with extra meat, go immediately.
The Alchemist
After stuffing my face at Red's, I was in the mood for a strong beverage. My resident Leeds girl Zoe took me to The Alchemist, where you'll find smoking cocktails, colour changing cocktails, glittering cocktails…my cocktail 'A Night at the Movies' included popcorn too.
The Botanist
Before heading back to London, I got the chance to sample The Botanist's deli style menu, which is perfectly suited to an afternoon of nibbles and drinks. The hanging kebabs looked delicious and despite slightly slow service, the staff were extremely friendly.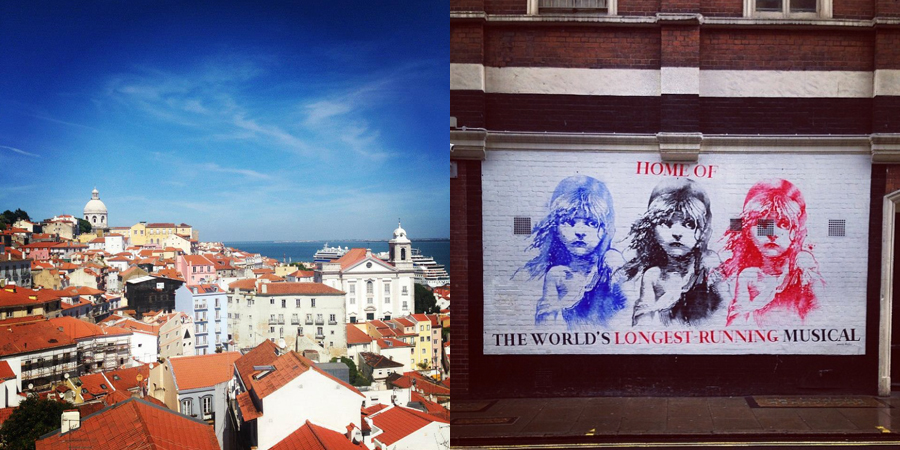 May was a blur of adventure and excitement. Charlie and I went to Lisbon to stay with one of my oldest friends and had an amazing time. I wish we could have stayed for the whole month – Lisbon has quickly become one of my favourite cities – but we had to get back to London for Charlie's birthday surprise: Les Mis. I managed to hold it together until the interval but after One Day More, I basically cried throughout the entire second act. Towards the end of May, the nerves set in as I got ready to be photographed by Rankin! I joined 10 others who had entered Hunger Magazine's Selfie competition at the studio for a surreal afternoon of posing – Rankin even jumped in for a couple of fun photos. You can see the full winners shoot here and if you visit Hunger's Tumblr, you'll even see me in GIF form…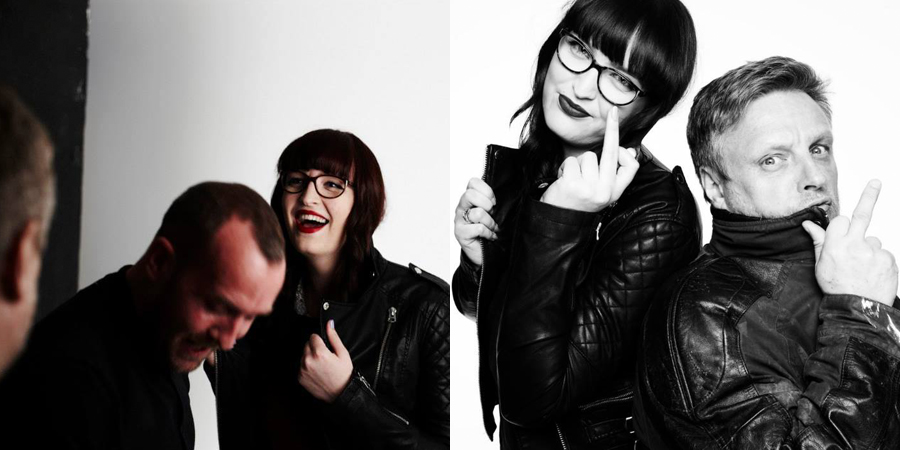 In June I discovered a handful of new pubs in the area thanks to Streatham Food Festival, which I only regretted slightly as I joined the Curvy Kate ladies for a photo shoot to promote their awesome new strapless bra – look out for the Ultimate Uplift campaign…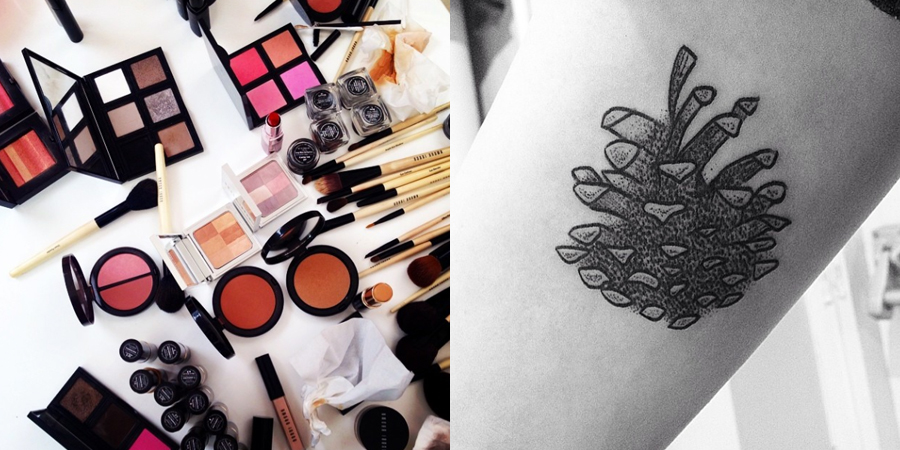 June was also the time for new tattoos. I'd wanted to get a tattooed by the talented Rebecca Vincent for a while, so when she announced a charity day for Sensory Leeds, I emailed her immediately. Now I have a beautiful tattoo AND I can feel good about the money going to such an important non-profit organisation. You might have seen my pinecone on Instagram recently as I've been documenting my #100happydays – I'm almost at the half way point and haven't given up yet!