Ten Lovely Things: Autumn
Autumn is my favourite time of year. The crisp air, the smell of bonfires, colourful leaves on a grey pavement, the food, the knitwear…there's something about it that makes everything feel enchanted to me, like anything is possible.
If you're feeling a little overwhelmed by the world at the moment (let's face it, who isn't?), why not take a step back and pick something lovely to do from my autumnal list – I'm making it my mission to savour every moment this year.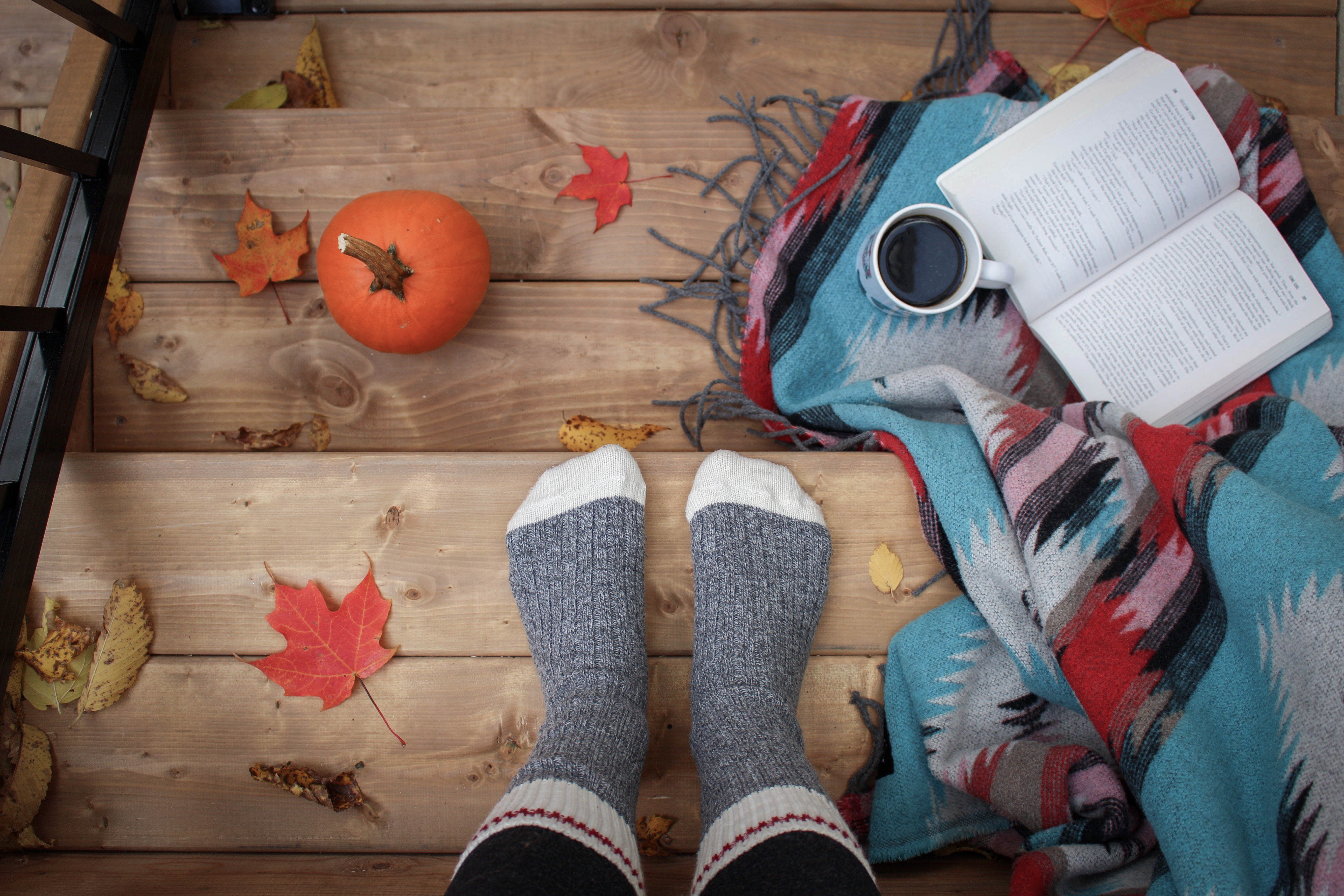 Photo by Alex Geerts
Bake a pie
If you're lucky enough to have the weekend off, why not bake a pie? Savoury or sweet, there's nothing better than sitting down in front of a movie with a thick slice of homemade pie and a pot of tea.
Make a weather appropriate playlist
You know when you're listening to music on your journey to work and light bursts through the trees at the perfect moment, or when the beat of a certain song matches your footfall and for a second everything feels awesome? That's what your autumn playlist should sound like.
Put a pair of fresh pyjamas on the radiator for 10 minutes before putting them on
Need I say anything else?
Write a letter to a friend
When everyone is running around like it's the end of the world, it can be difficult to find time to see even your nearest and dearest. If you're struggling to pin down your pals, set aside an hour in the evening and write to a friend you haven't seen in a while; having an unexpected letter land on the doorstep can put a smile on someones face for the rest of the week.
Make a vat of soup
Whether my bones are aching, I'm suffering from a cold, or when I just fancy something for lunch that will warm my cockles, soup never fails to sooth me. Making your own is fun, and easy! Plus if you're souper (sorry) organised, you can make a ton and take it into work with you; you'll be the envy of all your colleagues and you'll save money too.
Find your nearest woodland/park and go for a walk
I can't recommend this enough, especially if you don't go to the gym very often or if your work requires you to sit down all day. Taking half an hour to stretch your legs, clear your head and get some fresh air will not only re-energise you, it will inspire you.
Turn off your computer and curl up with a good book
Even if you don't work with computers, chances are you still spend far too much time staring at a screen. Your laptop, your iPad, your phone, your television…turn it all off for an hour and get lost in a book instead – your brain will thank you for it.
Eat dinner by candlelight
I used to live in an area that was susceptible to power cuts in winter, which resulted in eating dinner by candlelight on more than one occasion. One time in particular, my housemates and I had just finished making pastries when the lights went out and the TV fell silent; we ended up having a wonderful evening filled with conversation, wine and soft lighting! Instead of drifting into your usual dinnertime routine, turn out the lights, turn off the TV and light some candles – just make sure you have plenty of cheese and a good bottle of wine to give it that extra autumnal atmosphere.
Compile a list of things you're thankful for
I know it sounds lame, but if the change in seasons has left you feeling lost at sea, the best thing you can do is focus on the positive anchors in your life. Grab a piece of paper and a pen and be honest; does your life really suck? List everything that you're grateful for – even the smallest details, like the ticket man who says hello every morning, or the woman in the coffee shop who knows what you want without asking.
Treat yourself to some new socks
Nothing, I repeat, nothing, beats a new brand new pair of socks.